The Blogger's Guide to Setting Up a Home Office
Bloggers are both business savvy, and creative beings. We are all things rolled into one - writers, photographers, business owners, salespeople, marketing gurus – you name it, we do it.
So it stands to reason that a Blogger's Home Office needs to encompass all these things, and more!
What Space Suits?
From a blogger's point of view (given the nature and scope of our work), a home office can be a permanent space or a more temporary space (ie where you do some of your work, some of the time). At the end of the day, the only criteria it needs to fit is that it's comfortable and functional for your purpose, and that will depend on how you work (or intend to work), and how big your workload is.
Start by asking yourself if you will be fairly mobile (ie working off a laptop), or whether you're likely to prefer a more grounded approach (ie with lots of resource material around you and working off a PC)? How much work will you be doing in your workspace? This will determine what kind of space best suits you: a comfy chair and bookshelf in a corner of your rumpus room; a designated desk, storage and bookshelf in your study; or a whole spare room to convert into your dream home office.
Your home office will be unique to you, and needs to fit in with your style of working.
Online and Offline Storage
As a blogger, you understand the importance of social media, and the fact that it's not just words that make a great blog post (or blog)! Access to a great webhost, fabulous fonts, graphics, a good camera, and the ability to access and/or create great photographs, all play their part. When setting up your office, make sure you have a laptop or PC that can handle the level of graphics and/or programs you intend to use.
Similarly, if you are going to be taking professional quality photographs and will be using professional lighting and/or props, think about where you are going to store them. Will you need additional cupboards, drawers and/or shelving for equipment and props? Do you want things nearby, or are you ok with storing them in a different location to the one you usually write in? Think too, in terms of diaries, calendars, notes and proformas. Are you going to keep everything in soft copy, or a mix of soft and hard copy? If you keep appointments in a filofax or diary, and use notebooks to scribble down drafts, then you will need somewhere to keep these too. What will work best for you? Trays on your desk? Folders in a nearby bookshelf?
Whatever the case, having your stuff all in one place (whether nearby or separate from your office), will help keep your organised.
Inspiration
Bloggers are creative beings by nature and are inspired by their surroundings. So surround yourself with things that challenge, inspire and nurture you! Try a pinboard filled with mementos and clippings of your past successes, photos of your muses, and quotes that you live by. Add some greenery to your desk or work area, even if it's just some faux potted greenery from IKEA or Kmart. Lift your mood with brightly coloured notebooks, or rose gold and white accessories. Make the screenshot on your phone, laptop or PC one that will inspire you to be your best self! Whatever your style or taste, let your workspace reflect not only you, but the you that you aspire to be!
Separate Business From Pleasure
If blogging is not just a hobby, but your business, you need to get serious about how you work . Consider a separate phone line, bank account and postal address for your business, as well as insurance (especially if you are working from home and having people visit for business purposes). Consult a reputable professional for advice.
Remember, you will always do your best work if you are working from a comfortable, functional, inspired and organised space. Make your home office a priority. Happy blogging!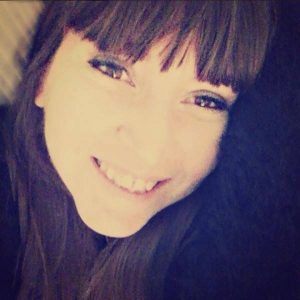 Linda Memphis Is A Melbourne-based Writer, Administrator, & Professional Development Consultant With Business Smarts And Creative Style! Visit her website at lindamemphis.com